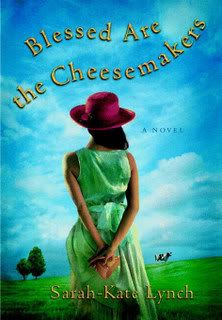 Book:
Blessed Are the Cheesemakers
by Sarah-Kate Lynch
Pages: 324
Entertainment Rating:
5/5
Snooty Rating:
2.5/5
Total Rating: 7.5/10
Books Read Total: 5/50
Pages Read Total: 1390/15,000
This is an adorable book! The characters are lovable and witty and boy oh boy do I love cheese! I read the entire thing last night, only setting it down for periods of 3 or so minutes to brush my teeth or find a snack. It's easy breezy reading, nothing especially thought-provoking or challenging, just a good though somewhat unrealistic story. Take it to the beach, read it on the train, it's charming and entertaining.