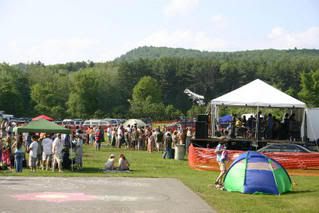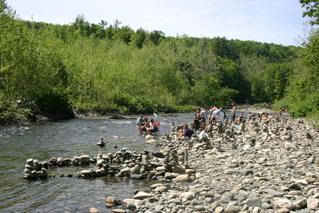 Yes yes, I'm off for some summer fun before work really swings into gear.
Strange Creek
is an awesome little fest in the town of Greenfield, right near my old prep school. How I managed to live there for four years and never hear about it is beyond me. Anyhow, now I know, and I'm heading up tomorrow morning! I'm taking some of my double-posted earrings with me, like the one below, to see if they generate any interest. When I get back I have a ton of new things to post on Etsy and I'll be a busy little bee getting that done.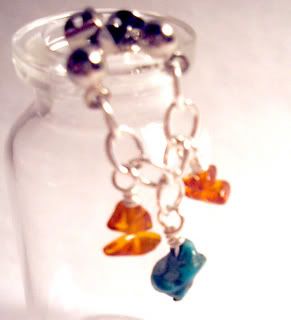 Just a reminder, there's a ton of jewelry marked down in my shop right now to make way for summer products. Please feel free to stop in!