I wanted to post a little taste of some of my new work!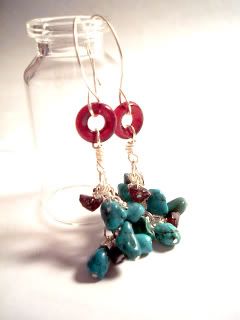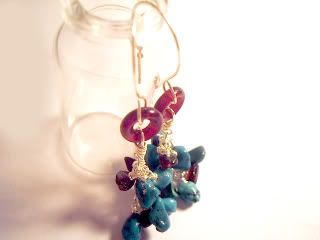 I'm completely thrilled with these guys. Made with tons of Garnet and Turquoise chips, glass and Sterling chain, these earrings have a lot of movement and energy to them. They're elegant but funky, and perfect to dress-up or dress-down. Hung on handmade silver ear wires, these earrings measure just under 3".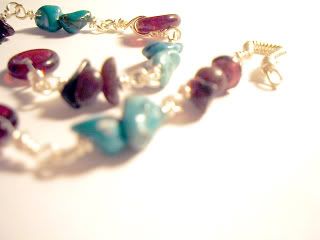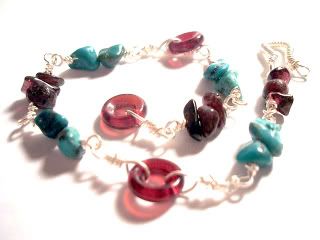 A perfect match for the Turquoise and Garnet Cluster Earrings, this delicate, versatile little bracelet looks super hot with jeans, or a little black dress! Stone chips, glass, and a handmade silver clasp add up to a total of 8.25".
More soon!