More new work to share!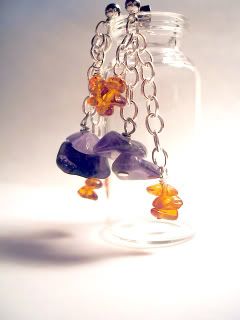 These vivid little things are made with Amber, Amethyst and Sterling Silver chain. They are exactly 2" long, and very swingy!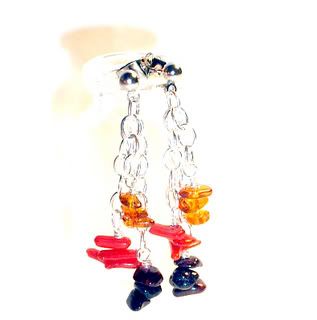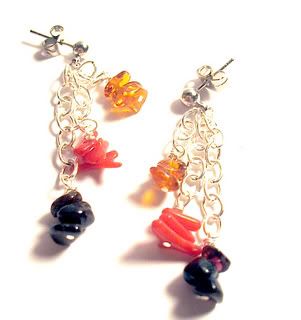 I am completely in love with this pair. Amber, Coral, Garnet and Sterling. Bright, bold colors! 2" long.
As always, keep an eye on my
Etsy
page for new listings and sales!