I did some sleuthing today, by which I mean I took some packages of different weights down to the post office and made the poor lady explain to me exactly how the new rates work. I hope this is useful for those of you mailing smaller packages like me. The information is all out there, but it's a lot to sort through. Here's the deal:

The "Size" Issue:
I use 4" x 7" Duck brand bubble lined envelopes. Because I sell primarily jewelry and it always fits in these mailers, they are what I took to the post office. What I learned is this. Due to their thickness (over .25") these envelopes will always be considered
First Class Parcel Post
, regardless of their weight.
The Domestic Issue:
Domestic prices are as follows:
1 oz - $1.13
Each additional oz - $0.17
The International Issue:
"How many International pricing zones are there?"
As it turns out, only three.
Canada
Mexico
The Rest of the World
The rates for Canada and Mexico for packages 1oz - 5oz range from approximately $1 - $3.
The rates for the rest of the world are simply $0.90 an oz. A 3oz package would cost $2.70. Not bad, eh?
The Weight Issue:
My biggest problem was that I had no concept of how much my pieces weighed, so I got an example of each weight category weighed up in the envelope. Here are the results (and please excuse the quality of these pictures):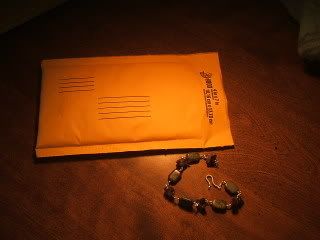 Bubble envelope with light wire and stone bracelet, 1oz, $1.13 domestic.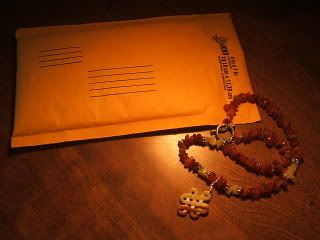 Bubble envelope with stone chip strand and pendant necklace, 1.7oz, $1.30 domestic.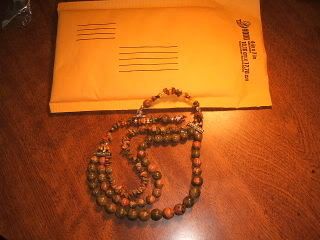 Bubble envelope with multi-strand stone chip and round necklace, 3oz, $1.47 domestic.
I hope this was helpful to you! I'm off to my
Etsy
shop to sort out my shipping prices.