Finally. I came home last Thursday, but I've finally got myself completely unpacked and set up. I love my room. I've tried my best to completely contain my life on the top floor of my parents house, something we all appreciate. My mom loves my room and sometimes comes upstairs hang out with me which makes me happy. She should be worried though, I may never leave home!

Here's the virtual tour. It's basically three different areas, living room, bedroom, and work area.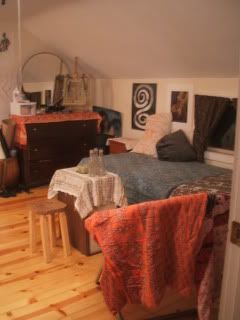 Living Room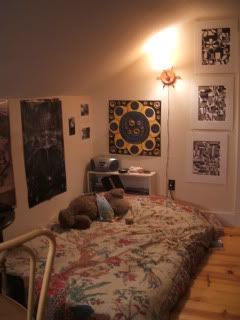 Bedroom (See my stuffed animals?)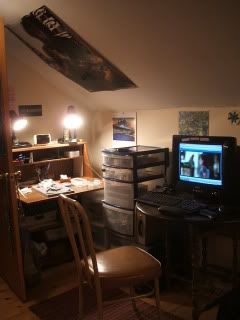 This is my favorite part, the work area! One desk for my computer, another separate for my jewelry, and a ton of storage!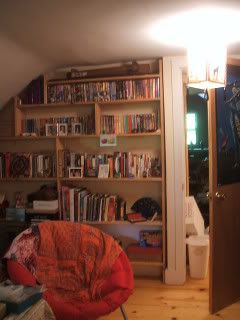 Lastly, my bookshelf. I love it.

So that's the tour of my room. I find it very inspiring and conducive to work. Expect to see results on my
Etsy
page soon!